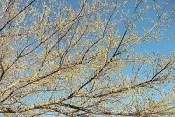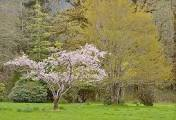 The First Sign of Spring!
This week the tree's have started to bud out!  With high temps reaching into the 70's the tree's have noticed the clocks got moved forward and they have decided it's time to begin the cycle of renewal again!
Hopefully,  we are done with winter and we won't get a killing frost.
Now is a very good time to get your reservations for the summer or fall made as the calendars at Smoky Mountain Golden Cabins have been booking up!
For those who love the beauty of the wood,  check out this cabin,  Campers Bearadise!
Or give us a call at 865.202.7657  –  Thanks and have a great Spring Day!