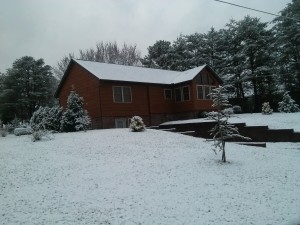 Here is what it looked like at the cabin this week!  Here is Family Memories with a coating of the white stuff!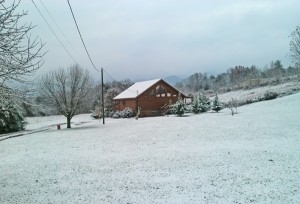 Here was Golden Memories on a frosty morning!
And finally here is what it was like up at Golden View Lodge!  The roads were all open and clear,  so we left the snow equipment at the shop!
To see these and our other                       Smoky Mountain Golden Cabins or just give us a call at 865.202.7657 and you too can enjoy a winter wonderland this year in the mountains of Tennessee!