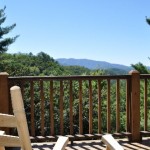 Heaven's View
I have flown high above mountains lofty crest,
And met the majesty of vaulted space,
Looking down on jagged face,
Of valley and hill with open breast.
Though the great spaces of the sky,
God is seen at his best,
As the forest is dressed in ageless silence,
I wondered why He made all the rest.
Then walked I through valleys deep and dark,
Looked for light and meaning in hidden spots too,
God must have wasted Grace in forming this place,
Heard wings that buzz,  and saw violets moist with dew.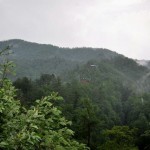 Friends speak softly with prayers and love,
Then I know He who made space and flight,
With tempered winds,  and balanced birds,
Touching my heart to make things right.
Controlled our minds with instinct fit,
That knowing Thee,  we will not quit,
"Lofty Craft" in all their flight,
Help turn my darkness into light.
Chaplin "sky pilot" Jim
Jim performs wedding ceremonies in the Smoky Mountain region of Townsend and Wears Valley,  Tennessee.  He wrote this poem while visiting our "Heaven's View" cabin.  We invite you to come and experience Heaven's View too.  Smoky Mountain Golden Cabins or call 865-202-7657
Thank you, Jim, this poem has touched my heart with its glance into eternity.