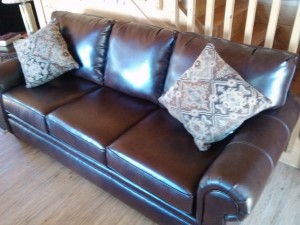 Heaven's View Cabin;
Heaven's View cabin got some needed updates this past month!  The dishwasher was replaced with a brand new top of the line dishwasher from Blalock's Hardware in Sevierville.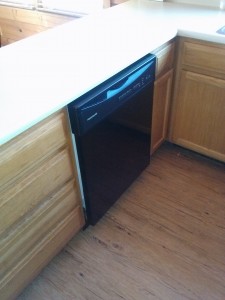 The cabin also saw a new sofa and love seat delivered!  The "old" sofa and love seat were only 3 years old and looked like new in July.  But sometime after that they suddenly started to delaminate.  Before long they looked like they were left overs from the Carter administration. So last month we ordered a new sofa and new love seat!  The old set was in fine shape apart from the material coming apart,  so we decided to take them down to a local upholstery shop to have them recovered.
The man at the upholstery shop told us the sofa and love seat were "American made"  but that the material that delaminated was Chinese.  The new material will have the same look and feel but will be an American product this time!  We can not wait to see how it turns out!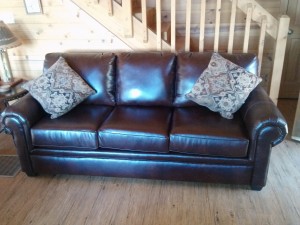 Keep watch for updates on our cabins at Smoky Mountain Golden Cabins and we'll keep you posted on how the upholstery job turns out!
Smoky Mountain Golden Cabins,  Wears Valley, Tennessee.  Call 865.202.7657 Thanks!