Updates for 2015 at Heavens View cabin!
Heavens View got some major updates this year with a new deck & Hot tub!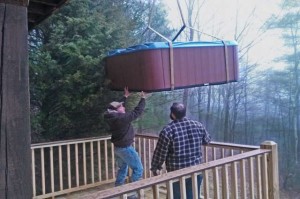 From the new deck, the deluxe hot tub is very private with awesome mountain views!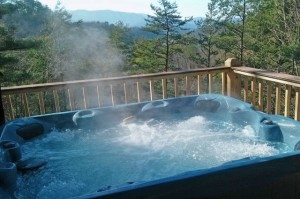 And once the deck was stained –
In addition to the new deck and hot tub, we also replaced carpet in two of the down
stairs bedrooms with new flooring!