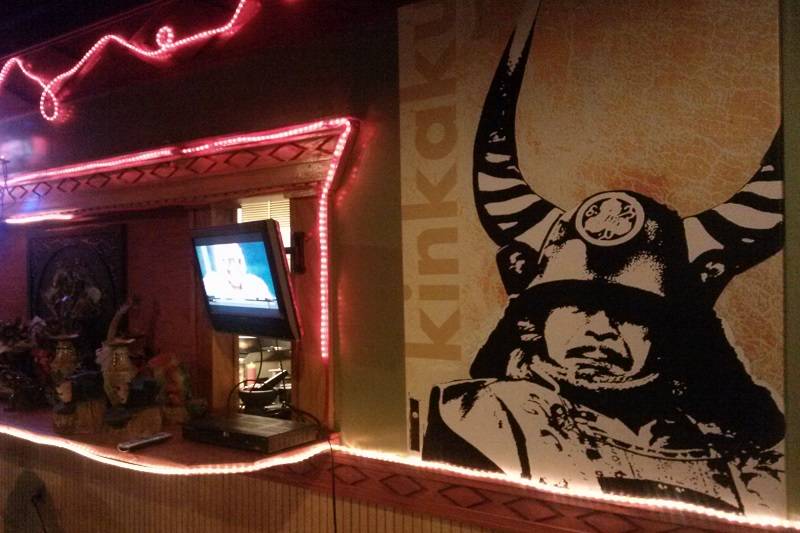 Kinkaku Japanese Steak House
3152 Parkway Suite 1
Pigeon Forge, Tn 37863
Call: 865-774-7598
Website:  www.pigeonforgejapanese.com
Kinkaku Japanese Steak House in Pigeon Forge Tennessee would make an excellent place to experience traditional Japanese sushi or table side steak house grilling.  Whether a romantic getaway to the mountains or a large family reunion,  this would be a great choice for a fun and tasty meal!
They serve sushi,  sushi rolls, sashimi & nigiri.  Appetizers, kids menu and of course tableside steak house grilling!  So delicious!
**Check the photographs below for a look at the menu**
Our Visit:
"Margaret and I went down one night for sushi and saw that they did the table side grilling.  The sushi rolls we had were really good.  I'd say above average for the area.  The service was excellent.  So on our next trip, we took our son who was visiting from college.  He had never been to a Japanese Steak House before and was truly amazed at the talent and showmanship of the chef.  And the food was really good!  The highlight of the show was when the chef took a sliced onion and expertly dissected it into rings which he piled up on top of one another making a small volcano on top of the grill.  Then he added some fluid down the volcano and lit it!  Fire and steam shot out the top of the volcano putting on quite a show.  But the best part was it also cooked the onion.  Once the show was over,  chef, expertly sliced up the onion rings and added them to our meal!  Awesome!
I'd highly recommend the Kinkaku Japanese Steak House for a romantic getaway or a memorable family meal.  It is moderately priced and well worth a try!"
Recommend for:
Family's with kids, On a budget, Quick Lunch, Romantic Dinner