2016 saw many new updates at Golden Memories!
To make this truly a great getaway cabin, we've
made access to a swimming pool possible!
(there is a small daily fee of $5, but worth every
penny)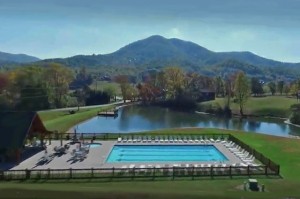 And that was just the start of the good things to come!
Next we added a new 50 inch Flat Screen Tv!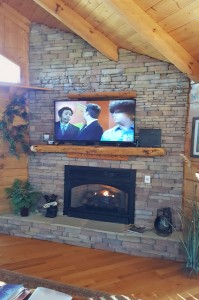 We stained the chairs at the campfire pit!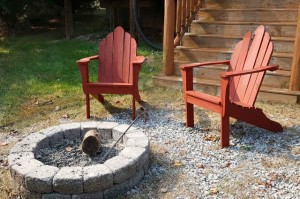 Added some comfortable rockers to the front porch
(the wooden ones are still there too)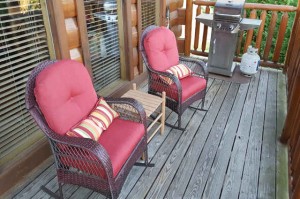 And finally a little maintenance issue, a new door!
Here it is looking good for Christmas!