Bear Falls cabin updates!
Bear Falls was just purchased in 2016 from my brother,  Mark,
this year. So the updating is just starting as we consider what changes to make!
But we have made considerable changes already!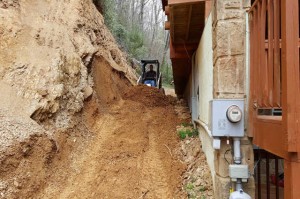 We put brother Mark right to work on his bobcat clearing a path
to the new custom fire pit!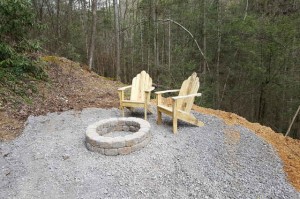 and once stained…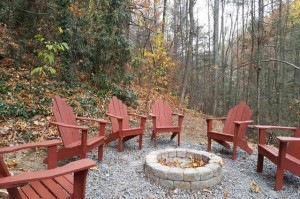 We followed this up by re-rocking the parking area
(the driveway is already paved)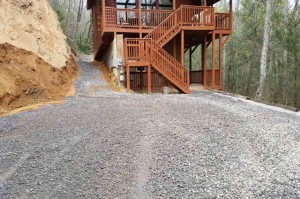 Next we had a new deck built on to the back of an existing
deck and added a new hot tub!