2014 updates for Family Memories cabin!
2014 brought some big changes to Family Memories cabin
starting with a new deck on the front of the cabin. This
has improved the cabin tremendously!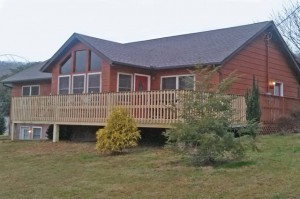 Along with the new deck came a set of dining
patio set that seats six!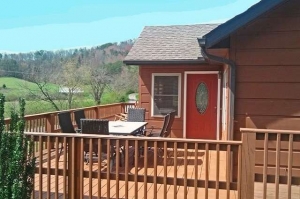 And on the inside, the living room got upgraded to a 50 inch LED
Flat Screen Tv!