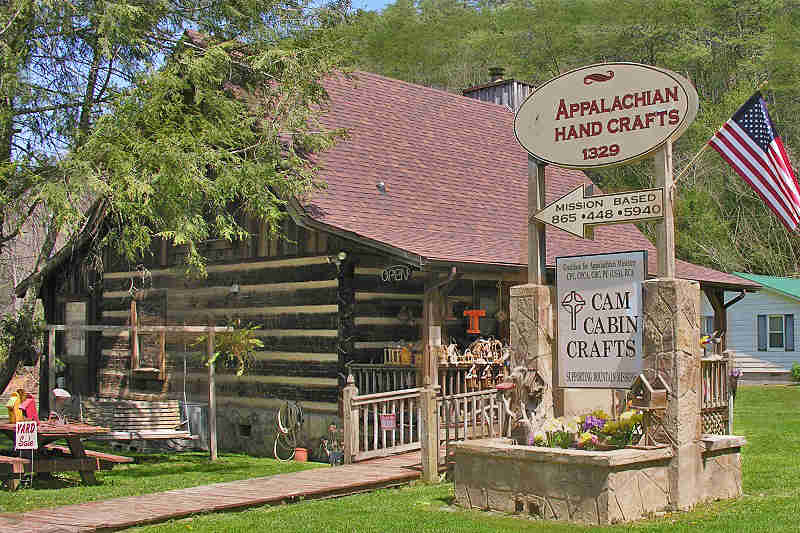 CAM Cabin Crafts

1329 Wears Valley Road

Townsend, Tn 37882

Call: 865-448-5940

Email: thericabcam@aol.com
The CAM cabin craft store is an outlet cabin store and is one of the ministries of the Coalition for Appalachian Ministry (CAM for short).  The store provides low income Appalachian regional crafter's an outlet from which they can market their handmade items.  Monies from these sales help the crafter's income and this in turn allows them to sustain their unique Appalachian culture and lifestyle.
The store's purpose is to encourage Appalachian crafters to make and share their Appalachian items and culture with the store's shoppers.
You will find Quilted Goods,  delicious Food Products,  interesting wood crafts including bird houses and many unique and one of a kind items.  There are dolls,  cookbooks, Christmas Ornaments and much more!  For SEC fans,  there is a special section devoted to all the teams!
Stop by and see the beautiful cabin and meet Therica the administrator!
Our Visit:
"Margaret and I love this shop!  Every time we stop in we find something new and interesting.  Handcrafted regional items that show how talented the folks of the Appalachians truly are!
Located at the entrance to Black Bear Hollow,  the store is easy to find and a great place to spend some time shopping for gifts or a remembrance of your trip to the Great Smoky Mountains of Tennessee!"
Recommend for:
Shopping for crafts,  gifts, dolls, SEC items, Christmas things and more!
Located Near:
Near the entrance to Black Bear Hollow!